Karl Lagerfeld, iconic Chanel fashion designer, dies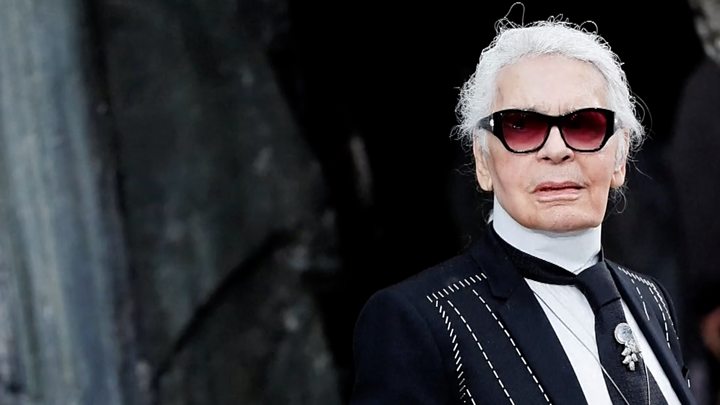 Iconic fashion designer Karl Lagerfeld has died in Paris following a short illness.
The German designer, who was the creative director for Chanel and Fendi, was one of the industry's most prolific figures and worked up until his death.
His signature ponytail and dark glasses made him an instantly recognisable figure around the world.
Industry heavyweights, including Italian designer Donatella Versace, issued heartfelt tributes.
"Today the world lost a giant among men," said the editor-in-chief of Vogue magazine, Anna Wintour.
Lagerfeld's website says his year of birth was 1938 – though most placed his age at five years older.
Rumours of Lagerfeld's ill health had swirled for several weeks after he missed a number of events – including Chanel's spring/summer show last month.
He died on Tuesday morning after being admitted to hospital the night before, French media report.
As a designer he transformed the fortunes of Chanel, one of the leading names in high fashion, but his work also filtered down to the high street.
Away from his work, Lagerfeld made headlines for a range of provocative, and sometimes offensive, statements.
Who has paid tribute?
Members of the fashion industry have been lining up to praise Lagerfeld's work.
Donatella Versace said his genius had "touched so many" and was a source of inspiration for her and her late brother.
About The Author