The Best New Features in Android Q
/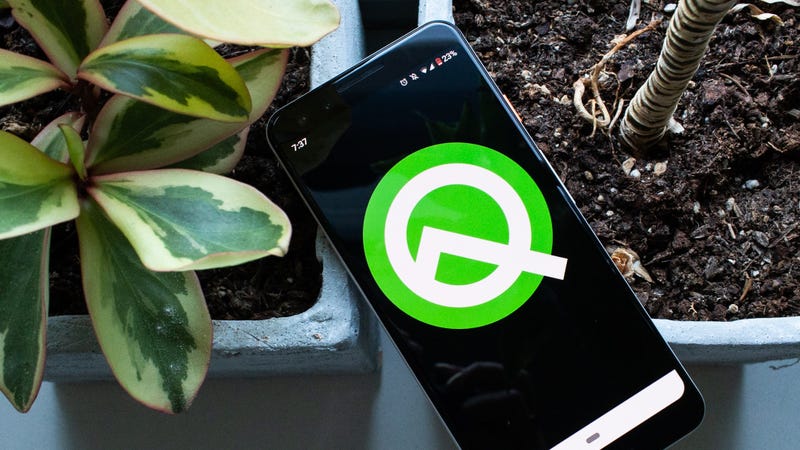 Google's next version of its mobile operating system, Android Q, isn't quite ready for prime time just yet. For the brave few who don't mind encountering a bug or two, you can download the third beta of Android Q and try it out on your Android phone before it's available to everyone else.
But for those who are comfortable waiting until the software is ready to release, keep reading. Google announced more features for Android Q at its annual developer's conference this week. From more robust security settings to improved Digital Wellbeing features, there's a lot to look forward to from Google's next major platform release.
5G connectivity
The world is already in 5G hype mode, and even though it's not available everywhere yet, there's enough buzz that companies and manufacturers have started future-proofing software and devices for its impending arrival.
For its part, Google bundled in 5G compatibility in Android Q. Once you have this version of the mobile operating system, you'll be able to connect to your carrier's available 5G network provided your phone is outfitted with the necessary components.
Fit for foldables
Foldable smartphones may not seem like a thing right now, especially after the folly of the Samsung Galaxy Fold. But the next version of Android will be optimized to work with these next-generation devices. Some of the new features include app continuity, which lets you launch an app on the main screen then flip it open to continue what you were about to do, along with some better multitasking abilities that allow multiple apps to be paused and resumed at once.
Smarter replies
If you're on version Android 8.0 or later, you've already experienced the practical utility of Smart Reply. This feature offers reply suggestions in the notification shade when you receive a message.
Once Android Q goes live, the Smart Reply feature will be able to predict what you should do next. For example, if someone sends you a message with an address or the name of a restaurant, Smart Reply will offer a link to the Google Maps app to help you start navigating to that exact locale. It's an easy way to move forward without having to copy and paste addresses, then tap around the screen looking for the next app you want to use.
Robust security and privacy controls
Google claimed that nearly 50 features are coming to Android Q related to security and privacy. We won't know the extent of those changes until Android Q goes live to everyone. However, Google hinted at some of the options you'll be able to access in the Android settings panel, including a new front-and-center Privacy section, with a bevy of settings for controlling which apps and services have access to your data. There will also be a new Permissions option that will let you choose how and when data and other elements are shared with Google and other third-party apps.
Small, timely updates
The problem: When Google needs to make a minor update to the Android operating system, it's not always easy to push it out to the masses. The solution? Project Mainline, a new initiative from Google to push out security patches to more phones by distributing updates directly through the Google Play Store—where you already get your app updates. Project Mainline will be limited in what it updates, but it'll include things like network permissions, time zone data, and media codecs.
["source=lifehacker"]